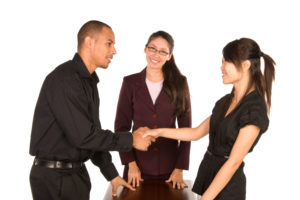 I'm Carolan Hardy, Esq. a Massachusetts family lawyer and a Certified Mediator by the Massachusetts Council in Family Mediation, working in the greater Boston area. From my offices in Quincy and Hingham, I help clients find peaceful and respectful solutions to divorce and family law matters.
I know the turmoil that divorce can bring. Waging a battle in court can deplete your finances before you have even begun a new phase of life. With divorce and family mediation, I offer my clients an alternative to a costly, stressful divorce.
Divorce without drama; it's a divorce where you are involved in making the decisions, with my support as your divorce mediator. I understand your situation and will work with you to craft an agreement that works for you, your spouse and your children.
What Does a Divorce Mediator Do?
A mediator is a neutral third party who does not represent either of the parties in the divorce. My job as your divorce mediator  is to:
Facilitate the conversation between you and your spouse, partner and/or family members
Provide conflict resolution through mediation
Help you to understand your situation in terms of finances (for property division or alimony) and family strengths and weaknesses (for child custody), as well as financial planning for your new life
Review the Massachusetts divorce laws with you so that the agreement you reach can be brought before a Judge for approval.
In essence, my job is to facilitate dialogue between you and your spouse so you can make decisions about your separation agreement. I work with both parties to explain the current child support guidelines and other aspects of the law, and help parents find ways to communicate with each other about parenting post divorce. I can do this in mediation sessions in my offices in Quincy and Hingham or when circumstances require it, I can work with you through online mediation.
I invite you to look at other pages on this website to learn more about how mediation works, tips on how to choose a mediator, and what you can expect in terms of the cost of mediation.
Call 617-750-9709 to schedule a free initial consultation about your family law matter.
Mediate, Don't Litigate. Save Time, Save Money, Preserve Relationships.